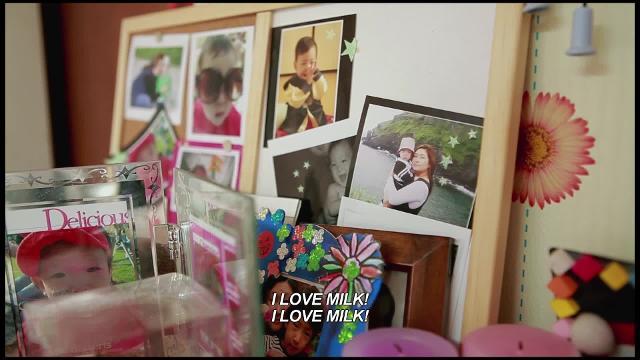 Rent this film for $4.99
There remains a strong social taboo against single parenthood in South Korea, where single mothers are still referred to as "unwed". BITTERSWEET JOKE is the first Korean film in which single mothers appear with their faces unobscured, and speak frankly about problems they face in a society that treats them as a problem.
Hyunjin, 27, was abandoned by her boyfriend when she became pregnant and decided to keep her baby. Her daughter's father refuses to pay child support, and she struggles to navigate a legal system that is not designed to accommodate the needs of single parents.
Hyungsook, 40, is more outspoken. She avoided marrying the father of her son, Junseo, who is now 6. She works as an activist fighting for women's rights, and the rights of single mothers in particular, speaking at conferences, and volunteering at Seoul's "Human Library", where people are invited to talk with representatives of groups against whom they harbor prejudice.
But while Hyungsook is not ashamed of the choices she has made, she still faces social pressure. When she decided to raise her son alone, her family stopped speaking to her, and when a television program on which she appeared showed the exterior of her beauty parlor, business dropped 50%, forcing her to close the shop.
Intertwined with these individual stories are conversational segments in which groups of single mothers speak together, discussing their lives, and both the difficulties and joys of raising a child alone in South Korea.
BITTERSWEET JOKE sheds light on the experiences of single mothers who live in a society that treats their lives as shameful.
"The 'bittersweet joke' of the film's title seems to be that while Korean society ostracizes women who choose to raise children alone and outside of marriage, the fathers almost always abandon the children and their mothers." —Feminist Visions
2014 Association for Asian Studies Annual Conference
2013 International Documentary Film Festival Amsterdam
2012 Jeonju International Film Festival
2012 Cinema Digital Seoul Film Festival
Best International Projects Showcase, 2011 Sunny Side of the Doc
2011 EBS International Documentary Festival